Sexy or Durable?   When You Purchase an Enerac Portable Combustion, Emission & Gas Analyzer, You'll Never Have To Buy Another Replacement Unit Again!
We service EVERY product ever made by Enerac and we stand behind our analyzers and excellent customer service!
Enerac introduced the first model gas analyzer in 1979. Thirty years of experience in measuring combustion efficiency and monitoring emissions have given rise to our smallest, most advanced instruments ever. The Enerac models 500 and 700 can be tailored to suit your specific needs. We invite you to request a quote and see for yourself.
Enerac Inc. is your source for portable hand-held combustion and emission analyzers. Enerac gas analyzers are used for a vast array of applications. The most common applications are those related to combustion and emission sources such as boilers, burners, engines, turbines, generators, kilns, dryers, heaters, ovens, just to name a few. Enerac combustion analyzers are perfect for both increasing one's efficiency as well as for gathering extremely accurate and reliable data for internal needs as well as for the necessary emissions reporting requirements found with the local, district, county, state and federal regulatory agencies.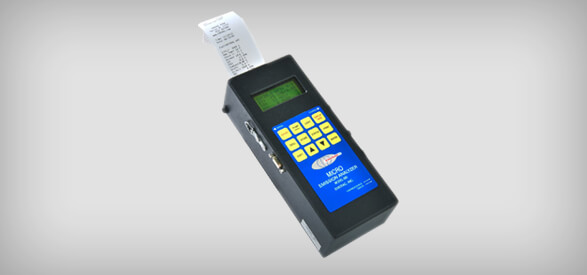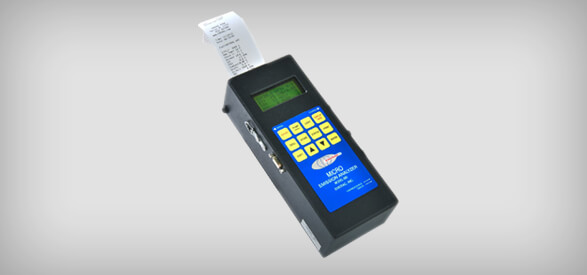 M-500 Combustion Efficiency Analyzer
A NEW GENERATION IN PORTABLE EMISSIONS MONITORING
EQUIPMENT – A multi-parameter combustion efficiency analyzer utilizing standard electrochemical sensors; built in printer options; rugged design… making it the workhorse of the industry. Total NOx and sample conditioning system options available and much more. One can start with a simple combustion efficiency set up and upgrade later if needed, adding sensors and options to the same unit.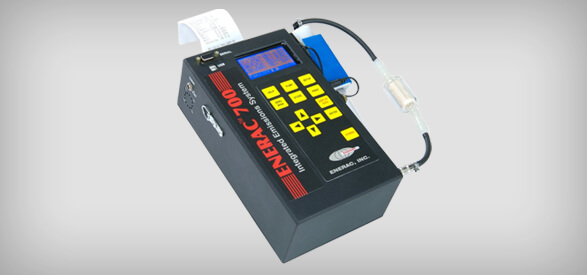 M-700 Combustion Emissions Analyzer
PORTABLE COMPLIANCE-LEVEL COMBUSTION EMISSIONS ANALYZER – Laboratory quality rack style scientific instrumentation in the palm of your hands; Incorporates patented high sensitivity SEM sensor technology for extreme accuracy and repeatability; optional BAR 97 NDIR sensor options; optional velocity and mass volumetric flow calculations; sample conditioning systems included and much more.